❀ 𝒢𝑜𝓀𝒾𝑔𝑒𝓃'𝓎ō! ❀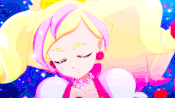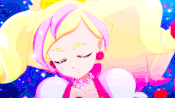 ❀ Wicked Galactica ❀
is rightfully owned by Harajuku Arissa
You are not allowed to edit this page.
Please refrain from stealing any content in this page.
If you wish to fix minor mistakes in this page, please be kind enough to put whatever you fixed in the summary box.
❀ Thank you and have a good day. ❀

Oh no, ~pafu! It looks like the article you are visiting is a stub ~pafu.
Oh no, ~pafu! The page has not been finished yet ~pafu! It looks like the creator of Wicked Galactica has yet to complete the work of this page ~pafu. Please wait for updates or ask the creator about further details to find out more about Wicked Galactica ~pafu.
❝Bring out your fears, your weaknesses, your dark and deepest feelings of pain and sorrow! Become the harbinger of destruction under our glorious leader Chaos' command! (

あなたの恐れ、あなたの弱点、あなたの暗くそして最も深い痛みと悲しみの感情を引き出してください!私たちの栄光ある指導者カオスの指揮の下で破壊の先駆けになろう!

Anata no osore, anata no jakuten, anata no kuraku soshite mottomo fukai itami to kanashimi no kanjō o hikidashite kudasai! Watashitachi no eikō aru shidō-sha kaosu no shiki no shita de hakai no sakigake ni narou!

?

)❞
— Every member of the Wicked Galactica as they summon a Chaostica.
The Wicked Galactica (ウィキッドギャラクティカ, Wicked Galactica?) is an evil organization and the main antagonists of Starry Cosmic Love Pretty Cure. Their leader is Chaos. Their goal is to destroy the entire universe. They manipulate the negative feelings and energy inside people.
History
Members
Minions
Chaostica (カオス, Chaostica?): The main monsters in Starry Cosmic Love Pretty Cure. They are monsters that are formed whenever the Wicked Galactica force the negative feelings inside a person to come out and become monsters using magic.
Trivia
An earlier name for the Wicked Galactica was Death Empire.
Community content is available under
CC-BY-SA
unless otherwise noted.