This is part of the Sky Pretty Cure Series!


Watch Out!
Rainbow Tears
is part of the Sky Pretty Cure Series and belongs to Yousei A. Sina
You are not allowed to edit them without my permission!
Do not steal any contents of this page or change major and minor information!
If you just want to fix grammar mistakes, write in the summary box what you fixed.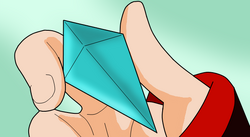 Rainbow Tears (レインボー涙, Reinbō Namida?, also called colored jewels by Scarlet and the others) are the items, the Cures from Sky Pretty Cure have to collect to gain their Heaven Crystals. They were first mentioned in episode 9. After the Cures collected all of the sacred Tears, the Heaven Crystals appear out of their power. The power of the Tears are gathered inside of the Rainbow Pact. Later in Sky Pretty Cure ~Rainbow Star~ the Tears give Koshokukoi Rubellit and Murasakiiro Amethyst the power to transform into Pretty Cure.
List of Appearances
Gallery
References