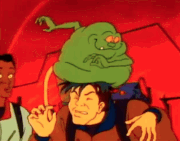 "Lei Meili" is part of Chojo Gensho Pretty Cure!. Do not copy anything from this page, it causes knockoffs. There's a reason why I made this template, you know who you are. Thank you for your cooperation.
Meili Lei
雷美丽
Léi Mĕilì
Personal Information
Age
Old Enough
Birthday Date
October 11th
Gender
Female
Hair Color
Black
Eye Color
Dark Brown
Home Place
Sedai City
Relatives
Unknown mother, Millie (cat)
Temporal Pretty Cure
Alter Ego
Cure Criteria
Hair Color
Navy Blue
Eye Color
Periwinkle Blue
Theme Color
Blue
Anime Information
Season
Chojo Gensho Pretty Cure!
First Appearance
CGPC04
Seiyuu
Iizuka Mayumi
Meili Lei (雷美丽 Léi Mĕilì) (レイ・メイリ Rei Meiri), also known as Officer Lei, is a supporting character in Chojo Gensho Pretty Cure!. She is a police officer in Sedai City. Known for attracting men. She was once captured by King Droop. When people like Keiko were being captured by Iris, she had to turn into Cure Criteria (キュアクライテリア Kyuakuraiteria) in order to save her.
Personality
Meili is very strict, both in and out of duty, but this doesn't make her cold. It actually makes her quite caring for other people's safety. Some people just look at what she looks likes and puts a label on her immediately. A strong, confident woman who always means business unless she's with another man.
Relationships
Trivia
Meili is the anime equivalent of Special Agent Melanie Ortiz.
Her original name was Chan, and the joke is that everyone called her Lei-Chan, but I got confused, so I changed it to something closer to "Melanie", which is "Meili".
Community content is available under
CC-BY-SA
unless otherwise noted.