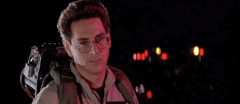 "Lei Chan" belongs to Ninadinacaliente. You are not permitted to edit (add categories/add/take away information/vandalize, etc.) this page with out her permission unless you are an admin of this wiki. If you ignore these warnings, then for shame. Thank you for your cooperation.
Chan Lei
雷婵
Léi Chán
Personal Information
Age
Old Enough
Birthday Date
October 11th
Gender
Female
Hair Color
Black
Eye Color
Dark Brown
Home Place
Sedai City
Temporal Pretty Cure
Alter Ego
Cure Criteria
Hair Color
Navy Blue
Eye Color
Periwinkle Blue
Theme Color
Blue
Anime Information
Season
Chojo Gensho Pretty Cure!
First Appearance
CGPC04
Seiyuu
Iizuka Mayumi
Chan Lei (雷婵 Léi Chán) (レイちゃん Rei Chan), also known as Officer Lei, is a supporting character in Chojo Gensho Pretty Cure!. She is a police officer in Sedai City. Known for attracting men. She was once captured by King Droop. When people like Keiko were being captured by Iris, she had to turn into Cure Criteria (キュアクライテリア Kyuakuraiteria) in order to save her.
Personality
Chan is very strict, both in and out of duty, but this doesn't make her cold. It actually makes her quite caring for other people's safety. Some people just look at what she looks likes and puts a label on her immediately. A strong, confident woman who always means business unless she's with another man.
Relationships
Ideguchi Keiko - Keiko seems to be crushing on Chan, but it is common for Chan to make people fall in love, so she doesn't notice.
Nagai Chie, Yoshihara Rei, & Eida Kokoro - Chan treats the three like kids, even when they become full-fledged adults.
Tominaga Masumi - Masumi is only a little younger than the CGPC, so Chan treats her like a kid, as well.
Goto Shungo - Shungo keeps acting like a big dummy around the replacement CGPC.
Ogura Kimi - Kimi and Chan are pretty fine around each other.
Trivia
Chan is the anime equivalent of Special Agent Melanie Ortiz.
It is very common for fans to say that Chan's first name is Lei and that she has no surname, calling her Lei-chan, but Chan is her first name and Lei is her last name.
Her name, Chan Lei, is very similar to Chung Li, and both of their primary colors are blue. This is not intentional.
Community content is available under
CC-BY-SA
unless otherwise noted.