Stop It!
What are you doing here? Inkit rightfully belongs to me, aka Eva Crystallinos!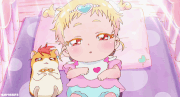 Please, don't edit this or ANY of my other pages without my permission, even if it's tiny or huge! Also, don't attempt to create series that are ripoffs of my series. Besides, this page contains a HUMONGOUS amount of spoilers so read at your own risk!
If you fix an error on the page, please type it in the edit summary box so I can see what you have done. But break my rules, and I will call Hugtan and Harry!
ᴀᴛᴛᴇɴᴛɪᴏɴ!
This character, Inkit is a character made by me, Eva Crystallinos but was made for a series I don't own.

This means I have the rights to use the character and edit it in any way I want it, this means using the character, deleting the character, etc. For this character technically belongs to both the series creator and me, the creator of this character.
For the maker of the series, please use those rights at your own risk. But, if you don't attempt to use them properly, Rage will have no choice but to punish you!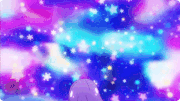 "Inkit" is part of Miracle Dreams♡Pretty Cure!. Do not edit this page unless you're an admin of this wiki or you're fixing a grammatical error.
This page may contain mature content. Viewer discretion is advised.

Inkit is one of the main antagonists in Miracle Dreams♡Pretty Cure!.
Bio
Appearance
Personality
History
Main article: Inkit / History
Relationships
Main article: Inkit / Relationships
Etymology
Powers/Abilities
Trivia
Gallery
References
Community content is available under
CC-BY-SA
unless otherwise noted.