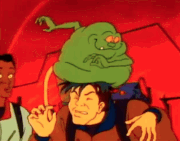 "Ideguchi Keiko" is part of Chojo Gensho Pretty Cure!. Do not copy anything from this page, it causes knockoffs. There's a reason why I made this template, you know who you are. Thank you for your cooperation.
Ideguchi Keiko
井出口恵子
Ideguchi Keiko
Personal Information
Age
17-18
Birthday Date
October 30th
Gender
Female
Hair Color
Dark Brown
Eye Color
Green
Home Place
Tourako
Relatives
Ideguchi Miki (Mother)

Ideguchi Kenichi (Father)

Pretty Cure
Alter Ego
Cure Starlight
Super Form
Moonlight Starlight
Hair Color
Dark Brown
Eye Color
Green
Theme Color
Light Pink
Power(s)
Trapping Paranormal Entities

Deceiver

Symbol
Truth
Anime Information
Season
Chojo Gensho Pretty Cure!
First Appearance
CGPC01
Seiyuu
Nonaka Ai
Voice Actor
Felicity Atkinson
Ideguchi Keiko (井出口恵子 Ideguchi Keiko) is one of the main protagonists of Chojo Gensho Pretty Cure!. Her alter ego is Cure Starlight (キュアスターライト Kyuarusutāraito) and her main color is pink. Her catchphrase is "Bukimina!" (不気味な! Bukimina!).
Personality
Keiko is the unofficial spokesman for the Investigators for Spectral Activity group. She has good grades, but she grew up in a family of con artists and became a clever manipulator because of it, so that's why her grades are so high. She makes fun of her friends whenever it's appropriate but when it's not, she's joking about everything. However, this persona hides a lonely interior that Keiko doesn't really talk about. She and her mother were distant, and her she passed away shortly.
Backstory
Keiko suffers from depression, and she really wants to change that. Her mother, Miki, died a long time ago and her father keeps selling stuff. They never really notice Keiko, especially not at Christmas, which is obviously Kenichi's highest selling holiday. And with the fact that Kenichi is selling his customers lies, Keiko just can't take it.
In episode 15, she decides to stay with Ms. Sugiura due to not knowing her mother as a child.
Trivia
Keiko is the anime equivalent of Dr. Peter Venkman.
Cure Starlight's outfit is based on the title character's outfit in Princess Tutu.
Keiko's wardrobe is based on the outfits in Heartcatch Pretty Cure.
Keiko is very similar to Nina when she is really angry at everything.
Gallery
Community content is available under
CC-BY-SA
unless otherwise noted.