Hinanshokibo
is part of Prism Pretty Cure! and belongs to Infinity Mirai
Please do not change major information without my permission!
If you want to fix grammar mistakes or add a category I might've missed,
please write in the summary box what you fixed. Thank You!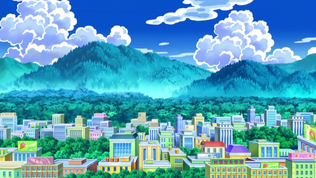 Hinanshokibo (pronounced He-nan-sho-key-bo) is a large city and the main setting of the Prism Pretty Cure! series. It is full of vintage-styled housing and cobblestone roads but has a very futuristic feel. It is well known for its beautiful view of popular meteor showers. Hinanshokibo is the main target of the Shadow Domain.
Locations
Trivia
Hinanshokibo loosely translates into "Haven of Hope."
References
Community content is available under
CC-BY-SA
unless otherwise noted.