Glauben (グラウベン) is one of the main mascots for Hopefully Pretty Cure!, and also a mentor for the Cures.
Glauben fell from the sky on Shinjiru to find the cures to defeat the darkness.
Bio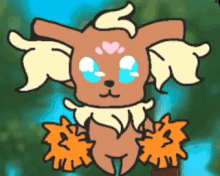 A baby fox formed fairy who fell from the sky to search the cure.
He can transform in a guy who called Rakuto Shieru
Appearance
He is a fox with a fluffy Terracotta brown hair and with a fluffy blown haircut.
He has a heart on his face and with that heart, he can search cures and stuff, he explained it in later episodes when Shinjiru asked in why he knows who is a cure and sho's not.
Human form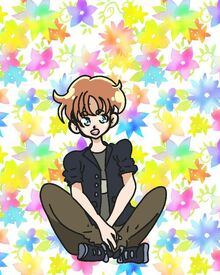 Personality
Glauben is the number 1 fairy of Shinjiru, he is bossy sometimes, and sometimes mean to Shinjiru, that's only because he really cares about her, in human form he could show his feelings for her but does Shinjiru love him too?
Relationships
Shinjiru: Shinjiru take care of Glauben, their relationship is like brother sister. But Glauben secret is that he loves Shinjiru.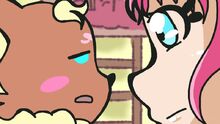 Etymology
Glauben means "Believe" in german
Rakuto Shiero is the Japanese way how to say "L'arc en ciel".
History
Abilities
Like many mascots before, Harry has the ability to assume a human form.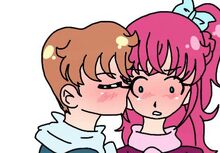 Songs
The voice actress of Glauben, BetzBetz has participated in an image song for the character she voices
Duets
Mein Regenbogen & Mon arc-en-ciel.
(Duet with Shinjiru)
Trivia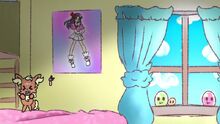 Gallery
Community content is available under
CC-BY-SA
unless otherwise noted.