Watch out!
This article, Friendship Partners Pretty Cure is a property of GlorysiaMelodyYT! This page needs more information and containing some MAJOR spoilers. Please read it at your own risk!
Please do not edit my pages without my permission! Do not steal any idea and content, any major or minor information that it causes ripoffs! And please do not copy my series format (including my templates or anything). If you do not follow these rules, Super Happiness Lovely will attack you by using Miracle Love Motion!
P.S: If you found some grammar mistakes on this page, please contant me what you fixed in the summary box. Thank you~
MECHOKKU!!! - Nono Hana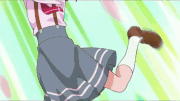 WATCH OUT! This article, Friendship Partners Pretty Cure is a property of the GlorysiaMelodyYT!
This has some BIG SPOILER ahead! Look Out!
If you don't want to get spoiled, leave.

Oh no, ~pafu! It looks like the article you are visiting is a stub ~pafu.
Oh no, ~pafu! The page has not been finished yet ~pafu! It looks like the creator of Friendship Partners Pretty Cure has yet to complete the work of this page ~pafu. Please wait for updates or ask the creator about further details to find out more about Friendship Partners Pretty Cure ~pafu.
"The light of Friendship will shine everything! Let the future start! Friendship Partners Pretty Cure!"
―Slogan, Wix's website

Friendship Partners Pretty Cure (友情パートナープリキュア, Yūjō pātonā Purikyua?) is the upcoming animation Pretty cure series made by Glorysia Melody. Pretty Cure franchise inspired by Izumi Todo's original work. The series will be produced by Project SEAPonyCon. Its main themes are love, justice, dreams, and friendship.
An english dubbed series called Glitter Force Friendship Partners (Or Glitter Force Friendship is Magic), since Saban has joined Hasbro by an unknown reasons.
Summary
List of Friendship Partners Pretty Cure episodes
Hoshizora Riri, the second year middle school student who likes drawing and music like her sister. When she realises she is late for her first day of school, she drawing her music box but it was a little mess!
And then, a meteor fell from the sky, which had the two hybrids "Furbo-Chan" and "Hoopa" come with it, causing her music box gets awake!
Faraway from Earth is a planet called "Ferraton" A futuristic, mobile planet that is home to muzikbots and travels the galaxy sending them to planets that are inhabited by chroma to purify them. Another planet is called "Barrion" which is Chroma lives and the betweens of the world of ponies called "Equestria".
But one day, the Dark Lord Malachor has attacked Equestria and the land of Equestria has been ruled by Malachor and his minions! If this situation continues, the lights will disappear, meaning Earth and the whole universe will be swallowed by darkness, including their future.
This is the story of Cure Glimmer who should protect important things is about to begin!
Characters
Cures
"Friendship, twinkle, stars! The magic will shine anything! Friendship Partners Pretty Cure!"
Mascots
Shadow Kingdom
Supporting
Locations
Items
Harmony Communes (

ハーモニーコミューン

Hāmonīkomyūn

?

) - The Cures' transformation device. They insert their respective Pocket Ponies to transform, yelling, "Pretty Cure, Friendship Partners Active!". It is supposed to resemble a touch phone.
Pocket Ponies (

ポケットポニー

Pokettoponī

?

) - The collectible item. They're special attack-like pieces that have different effects, any of which called Cure Pocket are used by the Cures to transform. These Pocket Ponies enable them to transform into their Cure forms.
Friendship Pad (

友情パッド

Yūjō paddo

?

) or (Friendship Smartpad in the english dub) - A tablet-like device that the girls use for various things like looking up information or using it as a map. With the use of specific Pocket Ponies, the pad is able to call the ponies to help.

In episode 31, it gains the ability to transform into the Friendship Shimmer (

友情きらめき

Yūjō kirameki

?

) and can be used to perform Rainbow Power and Friendship is Magic.

Harmony Sword (

ハーモニーソー

Hāmonī sōdo

?

) - Weapons of Cures Glimmer, Dash, Butterfly and Balloon gain in episode 11. Together, they are used to perform Friendship Cross Shot.
Apple Diamond Gituars (

林檎ダイヤギター

Ringo Daiya Gitā

?

) - weapons that Cure Macherie and Cure Amour gain in episode 21. They can be used as normal guitars, but they can also create Harmony Powerer and perform Twin Apple Diamond Beat.
Media
Music
Singles
Vocal Albums
Original Soundtracks
Movies
Solo
Crosovers
Merchandise
Gallery
Trivia
Friendship Partners is the first season to have the same cure dress.
Friendship Partners Pretty Cure is the second season to have five mascots. The first is Doki Doki! Pretty Cure.
Friendship Partners Pretty Cure is the fourth Pretty Cure series to get an English dub, the first three being Futari wa Pretty Cure, Smile Pretty Cure! and Doki Doki! Pretty Cure.
Community content is available under
CC-BY-SA
unless otherwise noted.