WATCH OUT!
Alto Astral! Pretty Cure!

is a page that property belongs to

Luminique Hale
No one of my pages has the right to edit without any my permission, stealing any major or minor information and its copying content that causes ripoffs of my pages. If you fix some grammars, spelling or anything that you have found errors, please type in a summary box or contact me at my message wall.
NOTE: This page needs more possible information to reveal that it have changes as you can see containing some spoilers on my pages. Please read it at your own risk. Thank you~
Alto Astral! Pretty Cure!
Katakana
アルトアストラル!プリキュア!
Romaji
Aruto Asutoraru! Purikyua!
General Information
Directed by
Luminique Hale
Ahim de Famille (former)
Studio
TOEI Animation
Original Run
2018
Episodes
TBA
List of Episodes
Opening Song
Hai! Hai! Hai! Alto Astral! Pretty Cure!
Bom Dia. Bom Tarde. Bom Noite
Ending Song
High Spirits☆Lucky Treasure
Forever&Ever♡ ~Ai no kirahoshi~
Estrellas★Dreamer
Series Info
Genre(s)
Comedy, Drama, Shoujo, Adventure, Slice of life, Fantasy
Theme(s)
Music, Sky, Friendship, Sun, Moon, Stars, Rainbows, Angels and Demons, Light, Unicorns, Mythology, Colors, Jewels, Love, Hope, Dreams, Happiness, Cards
Predecessor
Love! Enchanteur Pretty Cure
Alto Astral! Pretty Cure! (アルトアストラル!プリキュア!, Alto Astral! Pretty Cure!? translated as High Spirits! Pretty Cure!; dubbed as Pretty Cure Forever & Ever) is a fan series formerly created by Ahim de Famille, but it was taken over to Luminique Hale. The series focuses on high school girls, who have the power to transform into the legendary Rainbow Sky Symphony angels known as Pretty Cure. The main season's themes are music, sky, friendship, angels and demons, sun, moon, stars, light, rainbows, unicorns, mythology, colors, jewels, love, hope, dreams, happiness and cards while the main motifs are the Dreamcatchers, Hipsters, and Aesthetics. The concept of the series is full of unicorns, angels, pastels, lights, rainbows, and the sky.
Production
The most appearance in this Alto Astral Seasons, are the first main Angels, Idols and/or Cures, which the first eight Cures are depended on the pastel colors of the rainbow, followed by the halfway of the prequel, a mysterious legendary white Cure joined the team and then, a black Cure who was a half-Rainbow Music Palace VS half-High Spirits Kingdom inhabitant, turns into a villain of Low Spirits Kingdom and returned into a good side.
On February 2019, Ahim de Famille decides to take over this serie along with the Enchanteur Pretty Cure Series and Star Darlings Pretty Cure!, to Luminique Hale, in which Ahim was currently focuses on the Prism Power Pretty Cure! Series. The concept, characters, story, items, locations and its characters remain stays, but the possible sequels are now in biggest revamp.
Plot
The High Spirits Kingdom anounces the 100th song called the "Dreaming Sky" along with the Rainbow Music Palace to celebrate their unity of music and the sky. Until that the night has gonna be happen the tragedy. King Symphony was shocked because of the Low Spirits Kingdom, the world of noisiness and the darkness of the counterpart, which three worlds are fighting itselves. Two good worlds VS one bad world. The two good rivals want to collaborate to save the whole High Spirits and the Rainbow Music with the power of these twenty Angelic Melody Keys. Until that these are eight are created but shattered then it missed and the last one remaining but it was becoming darker.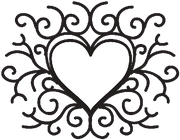 Stacie Underwood, the most popular student in the city town of White Cloud, who arrives in the White Cloud Academy. She has a Victory Speech to other residents of White Cloud then a monster appears during the speech. She found a mascot named Echo. Even the two mysterious Cures named Cure Redolent and Cure Halcyon are now save the town until there are collapsed. Stacie confused to becoming friend to save the world and she was walking out in the ceremony to hiding her. She was transformed into Cure Limerence! The Angel of Love and the Guitar of Pop! She is now to kill the monster to stop her worst day. Therefore, she thanked Echo for becoming her as a pretty cure.
Now, the colors of the music and the sky will collaborate against the negative life that they will renovate the two worlds and the mysterious white Cure joins the team to lighten up the negative spirits. Who will wins, the two kingdoms of light or the one kingdom of darkness?
Characters
Pretty Cures
Sky Spirit Guardians
Shia (

シーア

?

)
The Guardian of Light. He is wielding the power of seasons. He can put people to sleep. His power is absorb moonlight and change it into his attack.
Taiyori (

太陽り

?

)
The Guardian of Sun. He is wielding the power of sky. His power is to create mini-plasma sun and make it became his protection.
Symphony Spirit Guardians
Angelina (

アンジェリーナ

?

)
The Guardian of Tune. She has the wielding the power of truth and her ability is using light thunder. She also have a lot of love.
Evangeline (

エバジェリン

?

)
The Guardian of Note. She is wielding the power of strength and her ability is using sunlight. She also have a lot of kindness.
Dark Spirit Guardians
Crucial (

クールー志ある

?

)
The Dark Spirit Guardian of Darkness. His goal with the other Maestros is to turn the world into a total pitch black darkness. He is wielding the power of dark and his ability is to sweep other people's minds away. He can stole colors anymore.
Ferceles (

フーえーセレス

?

)
The Dark Spirit Guardian of Noisiness. He is wielding the power of evil. His ability is to take out fierce and anger in people's hearts. He can create the noise to become angry and evil.
Monsters
To be added
Items
Locations
Forms
Media
Music
Main article: Alto Astral! Pretty Cure! / Music
Episodes
Main article: Alto Astral! Pretty Cure! / Episodes
Movies
Merchandise
Main article: Alto Astral! Pretty Cure! / Merchandise
Trivia
The Cures' theme colors was in a pastel rainbow scheme because this may also as a light themed.
Allison and Corrine are stepsisters. If they are matched their bloods, their names are same, or might change as Allison Valderama or Corrine Flower. Because both are half sisters and both are appears in the halfway of the season.
Alto Astral! Pretty Cure! is the first season in which their names are in English/American.
Alto Astral! Pretty Cure! is the first season as they have angel wings in their Cure forms. However, their wings are small because these are in normal form. And the wings are bigger when they recieve their upgraded forms.
Alto Astral! Pretty Cure! is the first season in which the main protagonists are in Fourth Year and there are 16 years old.
Alto Astral! Pretty Cure! is the first season to have keys as their collectable items.
Alto Astral! Pretty Cure! is the first season in which their mascots are unicorns/ponies.
Even Alto Astral! have ??? Cures, eight Cures are appears first.

Uncounting Bucolic and Scintilla, they would been have ten colors of rainbow.
(

Pink

(Limerence) -

Red

(Ethereal) -

Orange

(Melliflous) -

Yellow

(Petrichor) -

Green

(Sumptuous) -

Cyan

(Halcyon) -

Blue

(Sempiternal) -

Indigo

(Opulent) -

Purple

(Epoch) -

Magenta

(Redolent)).
Alto Astral! Pretty Cure! is the first season in which they have light, pale, and pastel shades as the Cures' theme colors.
Gallery
Main article: Alto Astral! Pretty Cure! / Gallery
References
Main article: Pretty Cure: Peace and Courage (10-episode special sequel)
Main article: Alto Astral! Pretty Cure! / References
Main article: Alto Astral! Pretty Cure! / High Spirits! - Glitter Force version
Main article: Luminique Hale / Dream Voices
Community content is available under
CC-BY-SA
unless otherwise noted.