This is a part of Alola DrinKyun,

<insert name here>

!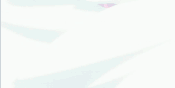 This article, Alola DrinKyun!
is part of Alola DrinKyun! owned by Glorysia Melody, Ichigo-Chan~♥ and Madoka Kaguya.
Please do not edit this page without their permission or steal any major information in this page!
If you wish to fix grammar mistakes on this page, please contact us what you fixed in the summary box.

Oh no, ~pafu! It looks like the article you are visiting is a stub ~pafu.
Oh no, ~pafu! The page has not been finished yet ~pafu! It looks like the creator of Alola DrinKyun! has yet to complete the work of this page ~pafu. Please wait for updates or ask the creator about further details to find out more about Alola DrinKyun! ~pafu.
Alola DrinKyun! (アローラドリンキュン!, Alola DrinKyun!?) or (The Refeshing Trio: Alola Idols in the english dub) is the collaboration series made by CureKaguya, Maka Albarn-CureHoneyYukoOmori and Glorysia Melody. This series' themes are styles, drinks and beauties.
Summary
Main article: Alola DrinKyun! episodes
It was a normal day....
Lillie, Mao, and Suiren and their Pokémon were having fun in Alola. Until something strange happened.....The girls felt the ground shake underneath them....
Suddenly, The mysterious legendaries has fallen into the Alola region, causing the girls' Pokémon to awaken! With the mysterious new power, the girls transform into DrinKyun, and save Alola from the darkness of the evil Ultra Beasts!
Let's let our Alola Miracle story....Begin!!
Characters
Cures
Mascots
Team Rainbow Rocket
Supporting
Locations
Items
Media
Music
Singles
Vocal Album
Original Soundtrack
Movies
Solo
Crossovers
Trivia
This is the first series where Glorysia Melody having a collaboration with friends.
Because it had parodied the episode 113 from Pokemon Sun and Moon, Glorysia had to made it.
Gallery
Community content is available under
CC-BY-SA
unless otherwise noted.