You better load
Akari Hoshimiya is an important page that belongs to Akari Hoshimiya.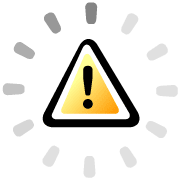 You are not permitted to edit (add categories/add/take away information/vandalize, etc.) this page with out her permission unless you are an admin of this wiki.
Thank you for your cooperation.
This is a threat.
Akari Hoshimiya is the pen name for User:ButterLove248.
Akari Hoshimiya
ほしみや あかり
Hoshimiya Akari
Information
Alias
Akari, Butter, Hoshimiya Akari, Butter Ozora, Ichigo (formerly), ButterLove248, Cure Sky, etc.
Gender
Female
Eye Color
Brown?
Home Place
USA
Personality
Akari is an energetic 10 year old who loves creating fanseries. She idolizes Aikatsu!, and roleplays as Akari Ozora, even ending up changing hee name from Butter to Akari in the process. She had a reputation of people not trusting her, but that was all in the past. Now, she has many more friends than she did before, and she even is really good friends with another Akari.
Relationships
Jennah Koehler: They were friends because they come from the same country, which is USA
Eva Crystallinos: Friends also because Eva is from the USA also
May Hanasaki: Friends also and May is from USA just like Akari.
Aihana Akari: Good friends because they share the same name, ideas, and interests.
Hikari Hoshimiya: They are friends and they love Aikatsu! also.
Shimamori Amira: They are friends and since Amira is from the USA also.
Hanadera Aine: Good friends also.
Fanseries she made
Trivia
Her birthday is March 21
She is 10 years old
She loves Aikatsu! and used to roleplay as Ichigo Hoshimiya, but now and forever roleplays as Akari Ozora.
Her name used to be Butter
==Gallery==
Community content is available under
CC-BY-SA
unless otherwise noted.